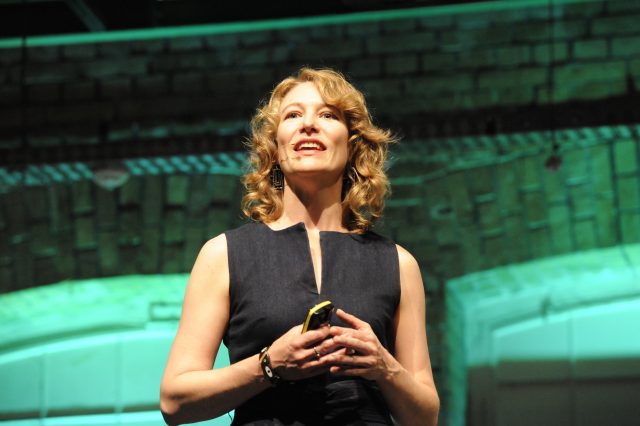 Watch videos of my presentations on arts-humanities-science integration at the links below:
In a Time of Change: Microbial Worlds – a collaborative arts-humanities-science exhibit WEBINAR. Hosted by Oregon State University. Includes virtual exhibit video, slide presentation by MB Leigh, and panel discussion with Microbial Worlds artists. October 7, 2020.
The Art of Microbiology: Discovering the microbial world through art-science integration.  Presented at The Night of the Microbes, special public event hosted by the International Society for Microbial Ecology (ISME), Leipzig, Germany, August 15, 2018. (Leigh's presentation begins at 32 minutes into the video)
Seeing the Elephant: Towards Reintegration of the Arts, Humanities, and Sciences. TEDx Fairbanks. Feb. 21, 2016.  
Links to recent press and videos featuring our work.
Microbial Worlds. By Emilie Springer. KBBI radio, Homer, Alaska. June 21, 2021.
"Microbial Worlds" blends science, art. By Michael Armstrong. Homer News. June 10, 2021.
The Pollution Plumes of North Pole. By Lois Parshley. Environmental Health News. April 19, 2021.
Long-term Ecological Reflections: Art + Science at Bonanza Creek, Alaska. By Shelley Stonebrook. Terrain.org. May 27, 2020.
Viral Mysteries – discussion with radio journalist Robert Hannon on Northern Soundings and KUAC public radio. April 1, 2020.
Fairbanks researcher discusses discovery of sulfolane-eating microbe. KTVF Newschannel 11, Jan. 16, 2020.
Finicky Microbes (Highlighting research on sulfolane-biodegrading microbes in the North Pole aquifer). Northern Soundings: Alaska in Conversation, Jan. 14, 2020
UAF researchers discover sulfolane-eating microbe. UAF News and Information, Dec. 13, 2019.
Art, Science, Empathy, Action, Agate, Dec. 15, 2018
Time for Change, HandEye, February 21, 2018
Microbial Worlds interview, readings, and commentary Alaska News Nightly, January 6,   2018
Microbial Worlds: Art of the Microscope – Northern Soundings Interview with Mary Beth Leigh, January 2018
Microbiologist mixes science and art – Fairbanks Daily News Miner, February 13, 2017
Art and science collide in 'Microbial Worlds' – The UAF Sun Star, February 12, 2017
Interpreting the Tiny – Fairbanks Daily News Miner, February 12, 2017
Art Exhibit Magnifies the World of Microorganisms – UAF Cornerstone, February 3, 2017
New exhibit explores the world of microbes as a  world of art – Fairbanks Daily News Miner, February 1, 2017